Where Were You On October 2, 1989?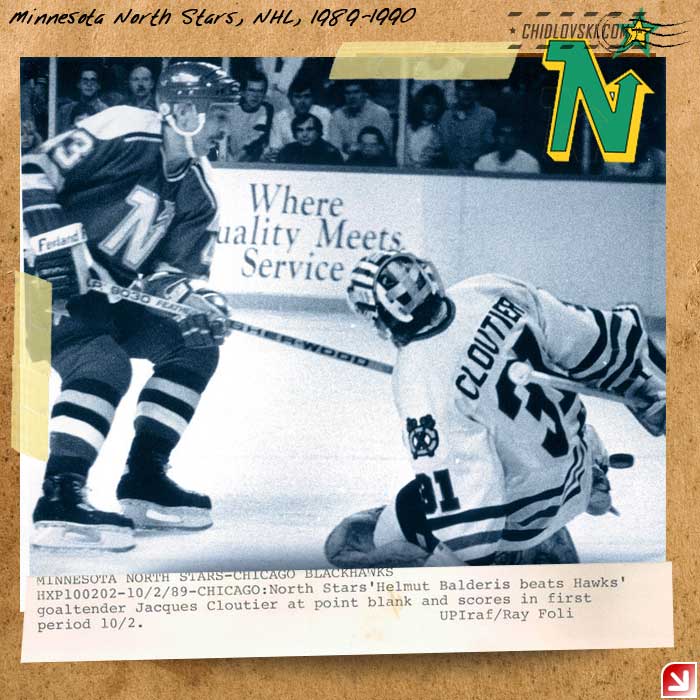 I don't know about you but the best player of all times and nations Helmut Balderis was in Chicago, IL.
He even scored a goal for the North Stars against the Hawks' doalie Jacques Cloutier in the first period.
The attached photo memorabilia is a proof of this historic fact.
Baderisomania never stops here! We just opened a #EverybodyLovesBalderis and all the fans of Balderis worldwide can get busy searching for photos, videos and all kind of memorabilia to share.