Helmut Balderis vs Team Suomi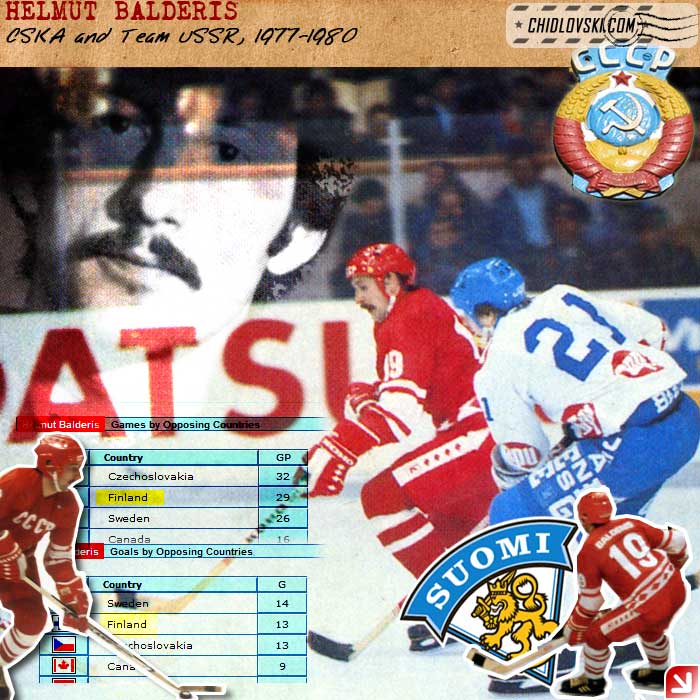 While we are still on the subject of the 2016 IIHF World Junior Championship in Finland, lets look how Helmut Balderis performed playing in official Team USSR vs. Team Suomi games…
Just out of curiosity… Balderis scored 13 goals in 29 games played against Finland. Of course, it was in the 1970s and early 1980s and it was the Soviet Union team. As a Latvian, I doubt he would have played for Russia. Still, great stats of the best hockey player of all times and nations according to our Baderisomania That Never Stops!
Special note:
The original photo reproduction is a courtesy of the WorldHockeyClassic.RU online collection.
The stats data produced by our in-house Hockey CCCP site.