Helmut Balderis And Valery Kharlamov in San Diego, CA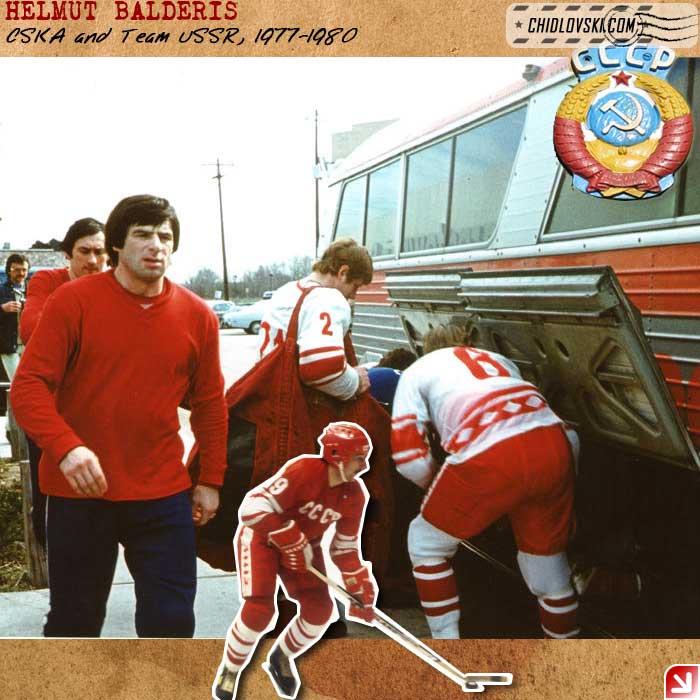 Balderisomania continues at Chidlovski Blog Chidlovski…
Valery Kharlamov and Helmut Balderis are boarding a bus in San Diego, California. Alexander Sidelnikov and Valery Vasiliev are loading their gear bags to the luggage compartment.
Bus traveling of hockey teams is a bus traveling whether it is in San Diego or in Voskresensk, Russia.
Whether it is Team USSR with Balderis and Kharlamov aboard or the Chiefs with Reg Dunlop and the Hanson Brothers in unforgettable "Slap Shot" (1977) classics.
It is hockey, baby!
I don't know the name of the tournament. It is a sunny San Diego of mid 1970s and those are the top hockey super wingers in the world – Valery Kharlamov and Helmut Balderis!
Balderisomania continues at Chidlovski Blog Chidlovski…