Don't Mess With Russians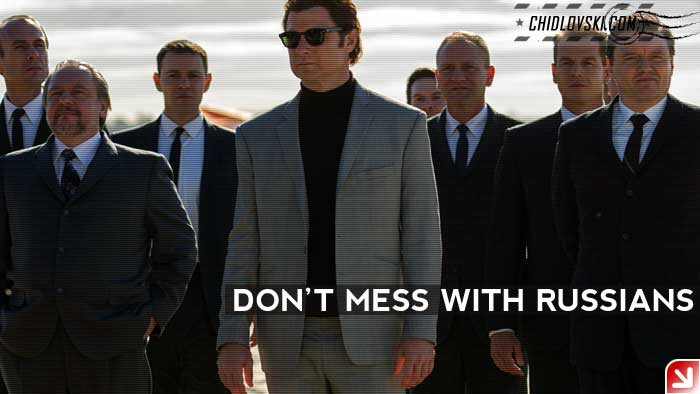 Has anyone watched the "Pawn Sacrifice" (2014) about the 1972 World Chess Championship match between Bobby Fischer and Boris Spassky?
I watched it on cable on the weekend and most definitely will publish some thoughts and observation at a later occasion. Overall, a superb work by Tobey Maguire and Liev Schreiber in the film.
Very cool and stylish portrayal of the Soviet Chess Grandmaster Boris Spassky and his entourage – chess coaches, managers and security guys.
Kinda "Don't Mess With Russians" look when Team Spassky goes to the beach in California. I can only guess how many of these guys had to do anything with the chess game 🙂
My father played for national chess Team USSR (juniors) and used to know in person world class chess players Boris Spassky, Viktor Korchnoy, Michael Tal, Liev Polugaevsky…
He taught me how to play chess when I was 5 and monitored my progress till I was 12 or so. At that time, he said that it will be OK if I don't focus on chess anymore. Oh well… being a grandmaster is not for everybody 🙂