2015 World Championship: Men, 105+KG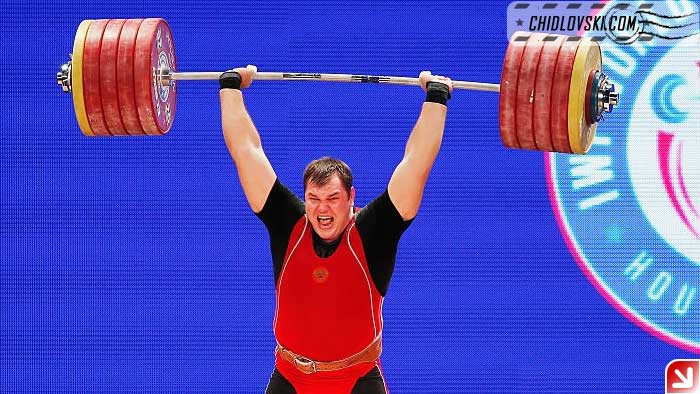 In his last attempt at 2015 IWF World Championship in Houston, TX, Russian super heavyweight Alexey Lovchev lifted 264KG  and set a new world record both in clean-and-jerk (264KG/582lbs) and in total (475KG/1047lb).
Prevous record was set by Hussein Rezazadeh of Iran 15 years ago in Sydney. It is also a repeat of the heaviest total ever lifted by Olympic weightlifters. It was set in the old definition of the weight classes and to Leonid Taranenko (1988).
Alexey Lovchev outlifted in total the silver medalist Lasha Talakhadze (Georgia) by 21 KG and Mart Seim (Estonia) by 37KG. For both athletes, those were their first medals won at the Worlds. It was also the first world title for Lovchev.
2015 World Championship

Location: Houston, USA
Weight Class: Super Heavyweight  [105+ kg]

Rank
Athlete
Results (kg)
1
Alexey LOVCHEV,  Russia
211+264 = 475
2
Lasha TALAKHADZE,  Georgia
207+207 = 454
3
Mart SEIM,  Estonia
190+248 = 438