In the Living Room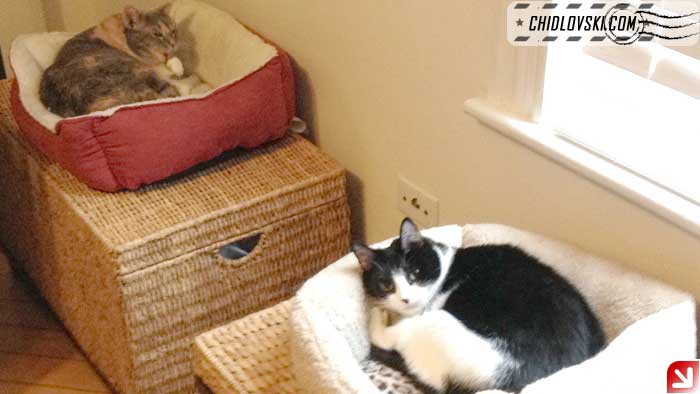 The girls don't really approve my recent involvement with birds photography. They think it is a waste of time and the birds are not trustworthy.
Today, it's raining outside and they really enjoy me staying home on a day off.
Both are napping in the living room in their beds.
"Stay with us!" says Beatrice (on the right).
"Not with birds!" finishes her sister's sentence Daphne (on the left).
Happy Friday on a rainy day!