Never Underestimate the Opponents in Moscow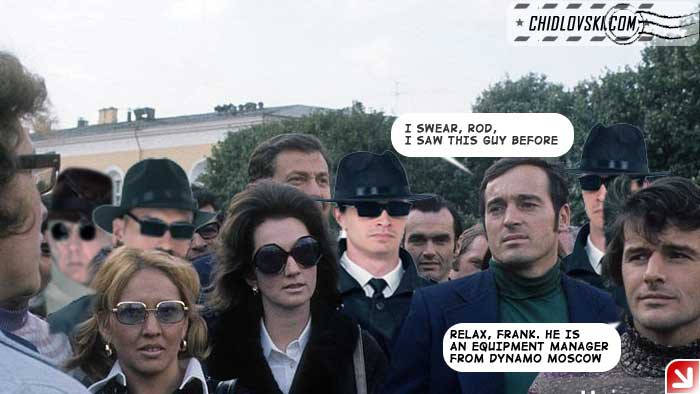 When Team Canada arrived to Moscow for the second half of the 1972 Summit Series, things didn't look good for Canada at all.
They were losing the Series by 1-1-2 and they had to play on the hostile territory.
The Canadian media labeled Frank Mahovlich as one of the players who was most paranoid about KGB agents and had no trust in the Soviets. In fact, he supposedly offered to refuse staying in the hotel and suggested to live in a camp instead.
Well, looking at the picture of Team Canada visiting Moscow Kremlin between the games, who can blame Frank Mahovlich for overreaction? 🙂