Boston Bruins In Moscow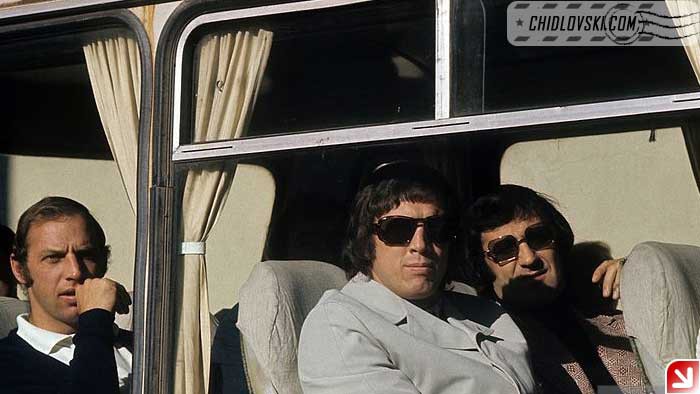 Team Canada 1972 arrives to the Luzhniki Arena in Moscow.
On the bus, we can see two Boston Bruins players, Don Awrey, defence, and Phil Esposito, center.
Behind the Bruins, there is another famous player of the era, Dennis Hull. The photo was made by Melchior DiGiacomo, one of the best sports photographers at the time.
Just a notch of Boston Bruins spirit while thinking of the 43rd Anniversary of the 1972 Summit Series.
Lets go Bruins 🙂