Are Birds Superstitious?
Apparently, not.
Here is a photo study showing how out of all Purple Martin Houses in the Birdhouses in the Plum Island area, the family of swallows chose the one marked as No. 13.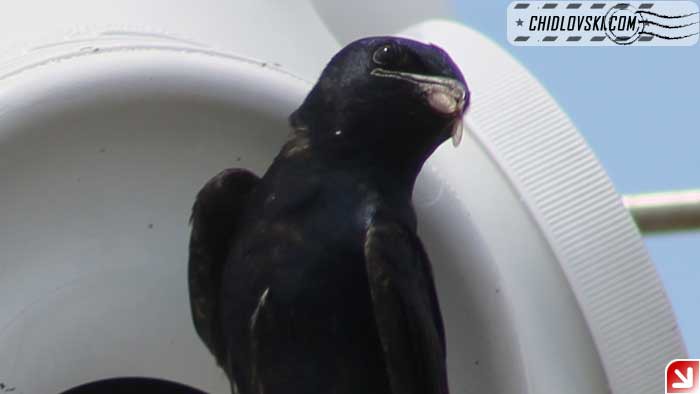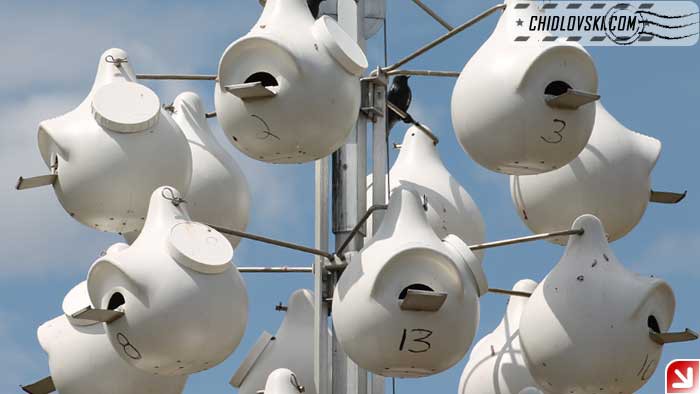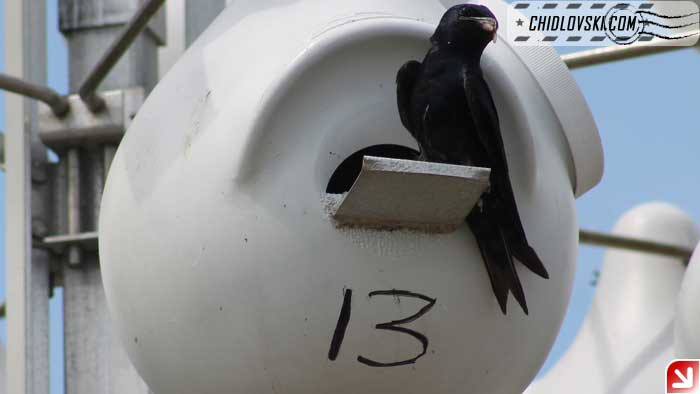 OK. One might note that the male Purple Martin with an insect in his bill might not impress us as the swiftest swallow in the air.
How about the lady Purple Martin?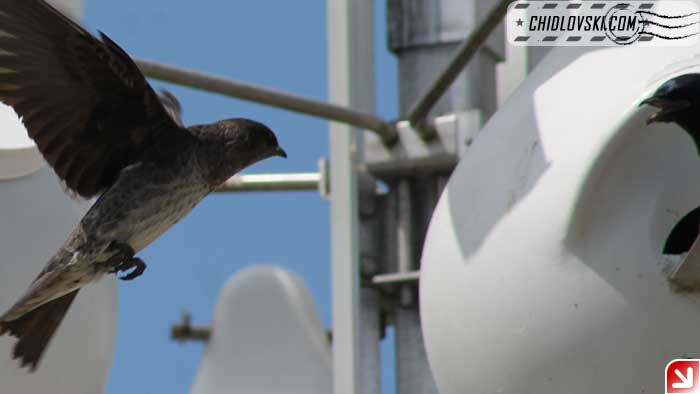 She definitely saw the number on the house…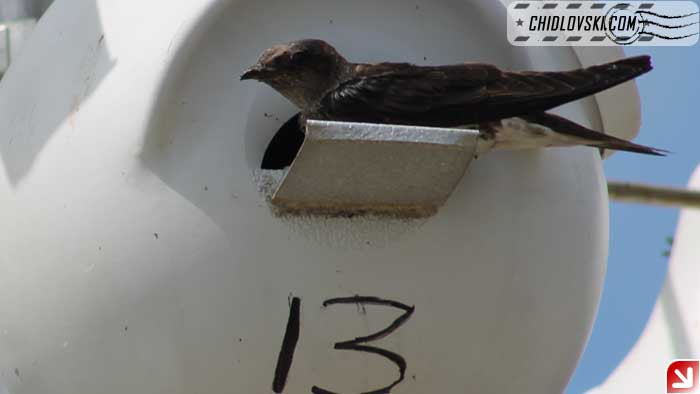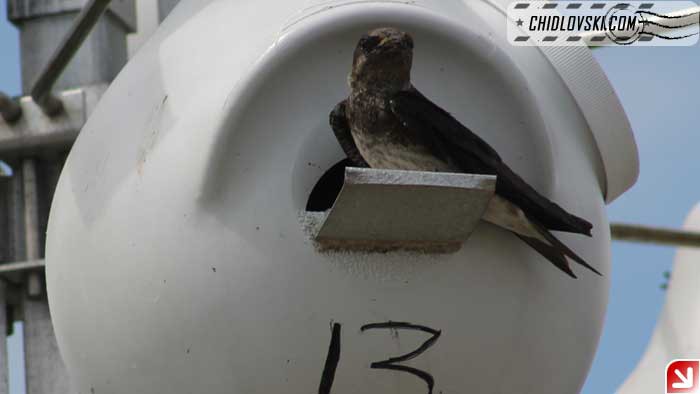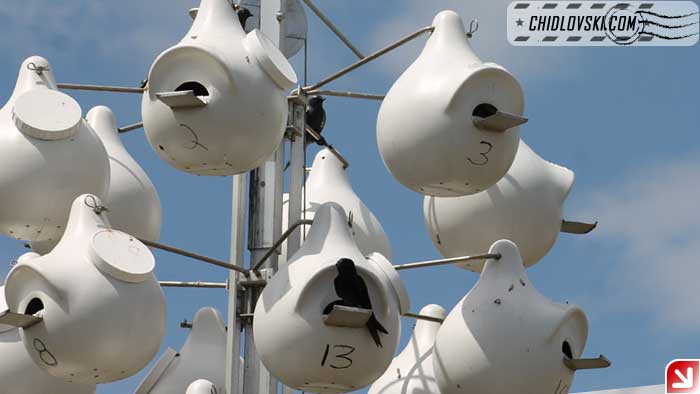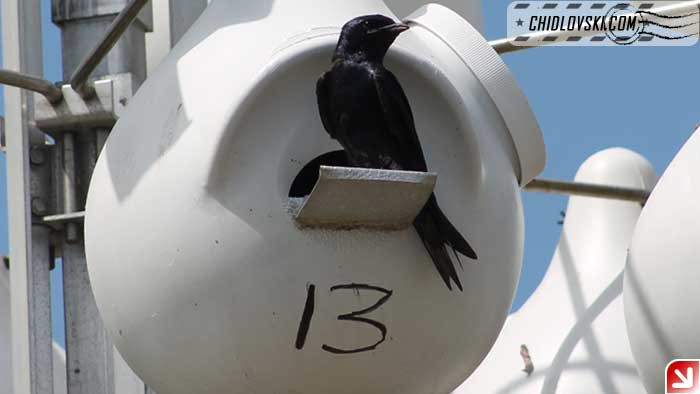 Are birds superstitious? You tell me 🙂