In the Old Gym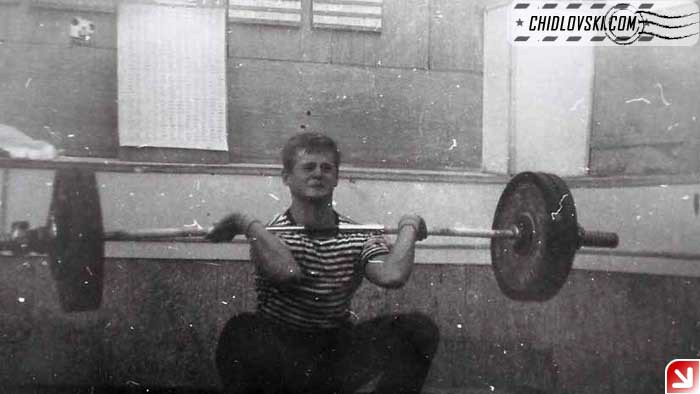 While looking through our family old albums, I stumbled upon this old picture from our weightlifting gym in Russia.
This is me lifting in the last trials before the Championship of Moscow. I am 18 0r 19.
My mother couldn't stand the idea of me being an athlete and competing in Olympic weightlifting. Most of my pictures were either thrown away or somehow disappeared.  So, this is a rarity photo. Somehow it survived 🙂
What's with the seaman t-shirt? Oh, well those were the days all kids wanted to look like and act like David Rigert, my weightlifting hero of the time.
Blast from the past…