Selfie: Ipswich River Style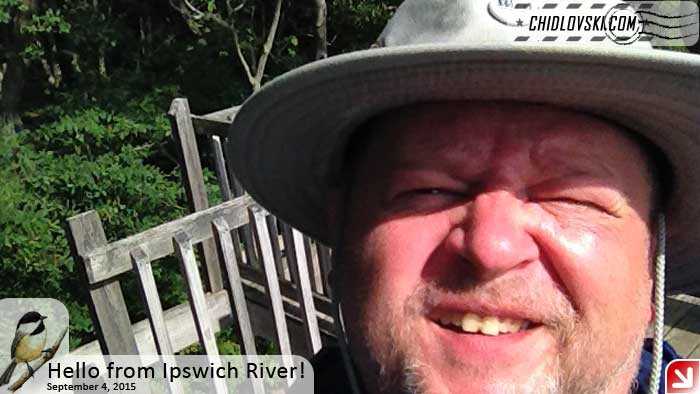 Just a friendly selfie from the Ipswich River Audubon Sanctuary in Topsfield, MA.
For whatever reason I keep spelling it as "Ipswitch". No witches, no switches here!
Just a fantastic place for bird watching and seeing the nature. It was my first time in the place and I really loved it.
Of course, little chickadees stole the show. The were eating from my hand and it was a total awesomeness!
In addition to chickadees, made pictures of nuthatches, tutmouses, cardinals, woodpeckers and one oriole.
Just wonderful! More pics later!
Happy Friday to all!