Secret Weapon Behind the 2014 World Cup Victory in Brazil
The FIFA has been really shaken up lately. 110+ year old federation is the spotlight of all world media outlets. Top federation officials are now being under criminal investigation in regard to corruption, bribery, racketeering and vote rigging.
Chidlovski Blog Chidlovski recently received exclusive materials from special investigation unit in Zurich, Switzerland related to "questionable aspects" of the victory of Team Germany in World Cup 2014.
No official comments from the FIFA and/or German soccer officials are available at this stage.
Here is a set of selected pictures from the Word Cup in Brazil.
Here is a famous picture of Miroslav Close after he scored the second goal to Brazil on July 8, 2014.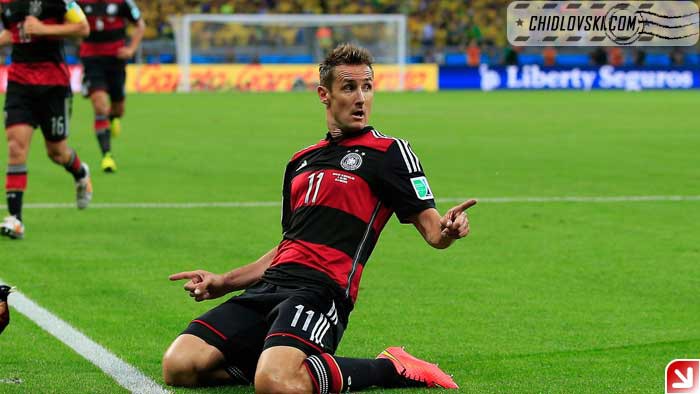 Celebration photo was cropped. Here how it looks after zooming out.
The Brazil vs. Germany semi-final game turned to be a disaster for the home team. Team Brazil lost 1:7.
Not 0:1. Or 1:2. Or some other common soccer final score.
1:7! Did it really reflect the weakness of Brazilians or the strength of Team Germany?
Perhaps, it was something else?
Where did German players keep pointing during the game?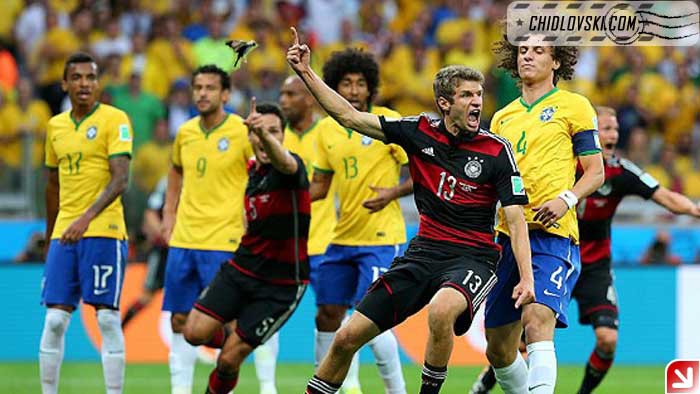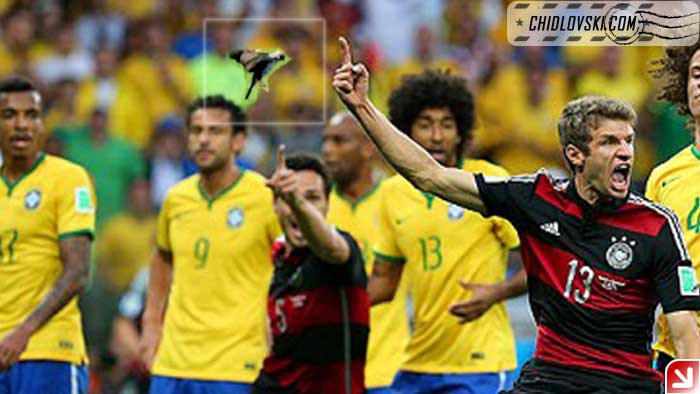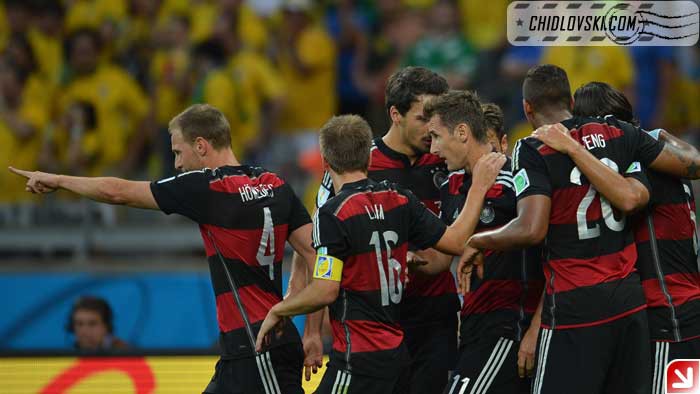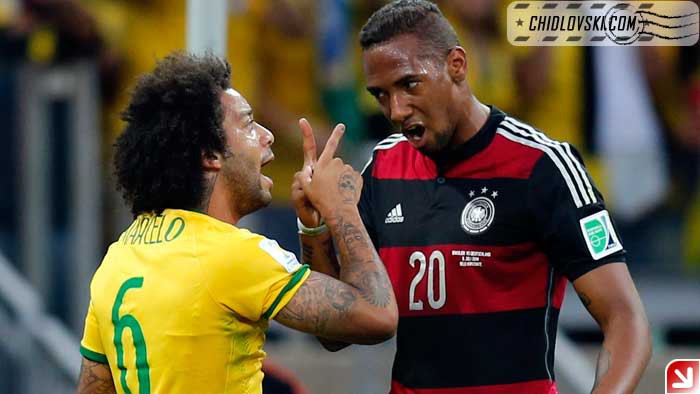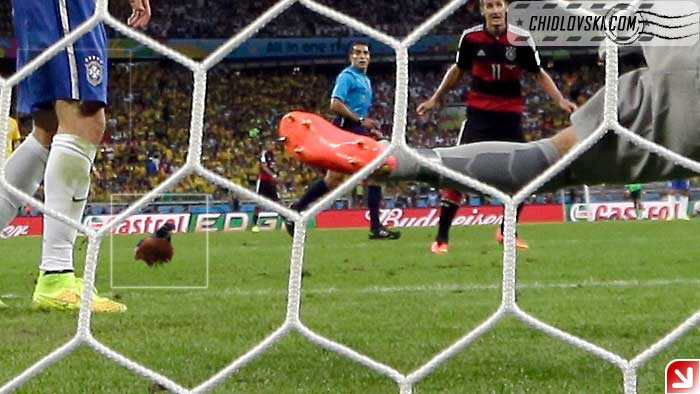 In the final game between Germany and Argentina, the best soccer player in the world, Lionel Messi (Argentina) was totally covered by German defense line.
Was this achieved only by the mastery of German players? Simple magnification of the picture below give us a reasonable doubt that Messi's mediocre performance in the final game can be explained by other reasons than pure soccer.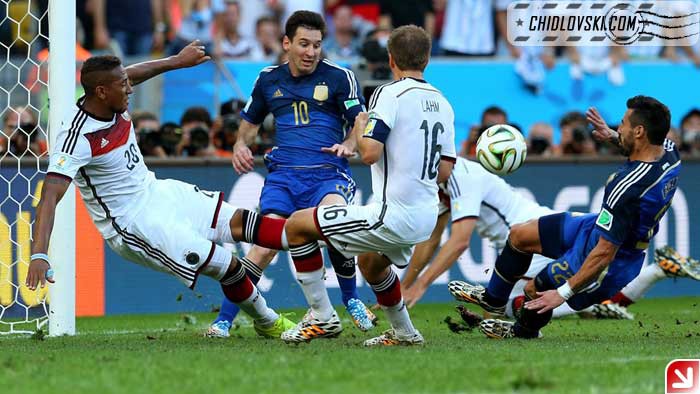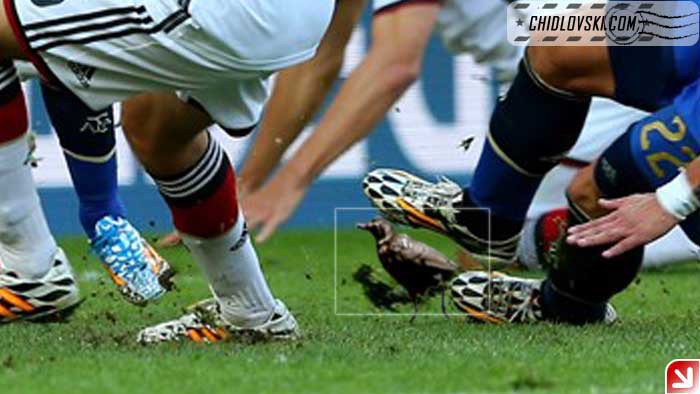 And finally the game and cup winning goal by Mario Götze.
Everybody remember this moment shown from this angle…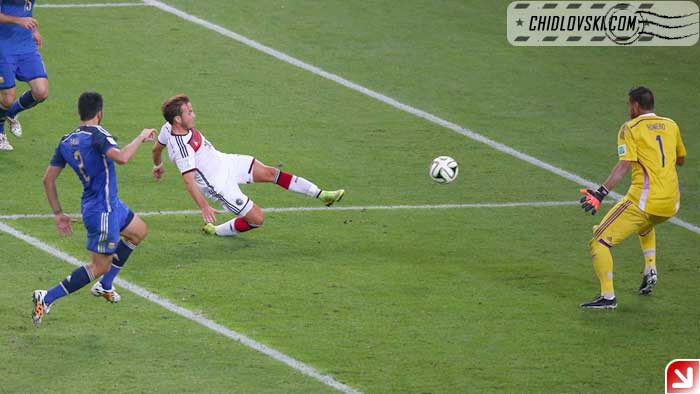 How about this angle?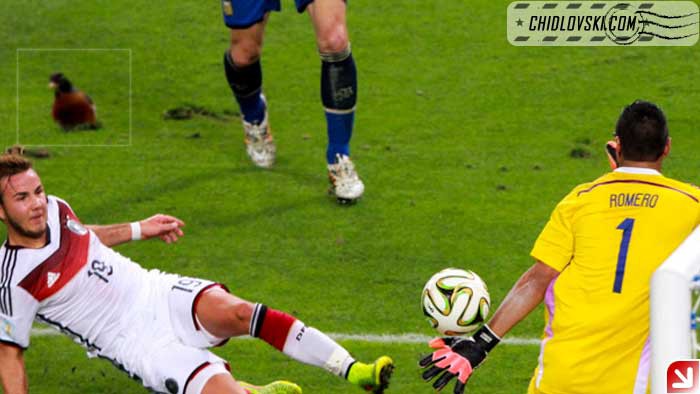 The photos above show that German team utilized services of a special consultunt that seemed to have a prominent impact of team performance in the 2015 World Cup.
We were not able to find the records listing the name of the consultant – just a few digitally enhanced views of his presence on the field in the semi-final and final games of the tournament.