Birding Experience Always Matters!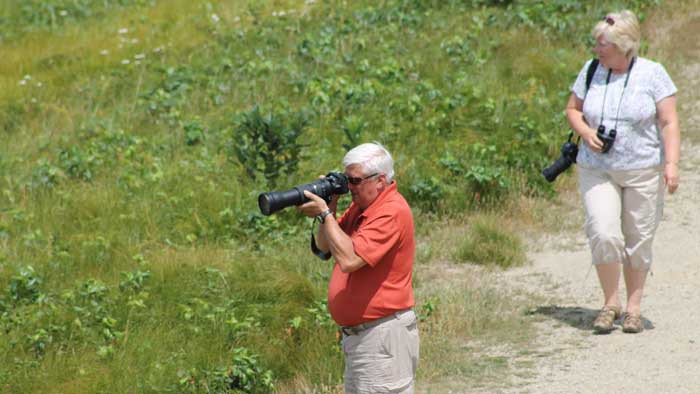 Experience obviously matters!
Way-to-go cameras (Nikon this time), telephoto lens (2 sets in this case), binoculars, team work in action…
Totally awesome approach to birds' photography. I wish I can see the photos too.
Just a quick photo of two birders in the Parker River National Refuge Complex on Plum Island.