Area Beyond This Sign Closed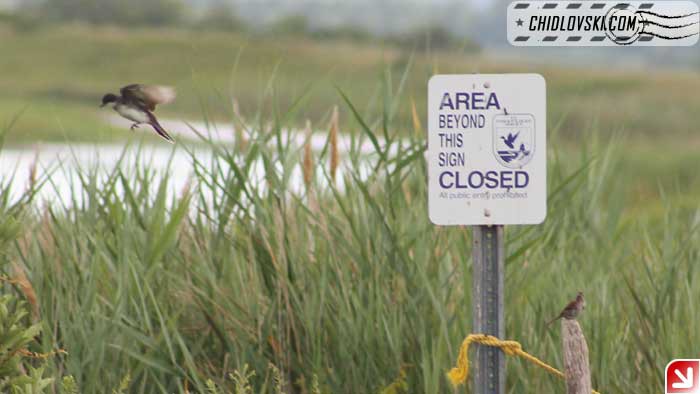 The sign warns visitors of the natural habitat area to stop here and not to cross the lines.
The view of a little fellow sparrow looking at us and, especially, the Eastern Kingbird jumping in the background contradicts the purpose of the sign.
Oh well, what is actually going on in the "area beyond this sign"?
We did a day long trip to the Plum Island and to the Parker River National Wildlife Refuge.
For those who love nature and birds, this place is a Treasure Island of thing to see and learn.
Really loved the place and will try to publish pictures and impressions from the trip in the upcoming posts.
Cheers, bird lovers! Long live Plum Island!