Gone To the Marshes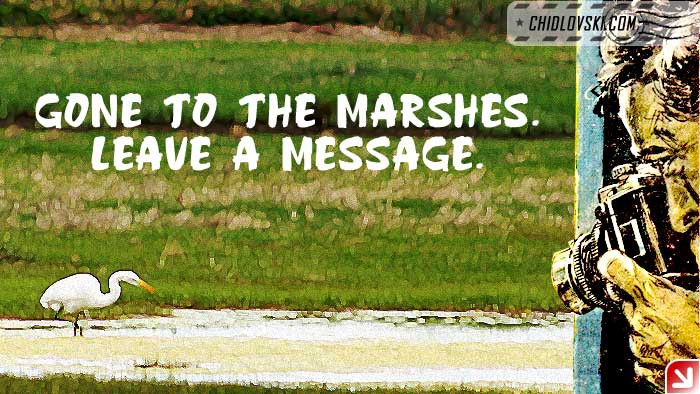 For the most of the upcoming weekend, I plan to spend a lot of time in the marshes doing birds' photography.
Actually, I was spending my last few weekends making pictures of the birds and really enjoying it. Being a photographer is no new business for me. Making pictures of the birds is. Learning about the birds and getting used to their habits, moves, patterns and many other things involved in this.
So, I am dutifully doing photo sessions with these flying guys.
Then I review and select most decent shots and upload them to Chidlovski Blog Chidlovski. Hope someone enjoys them 🙂
So… Gone to the marshes. Leave a message 🙂