Saga of Belle Isle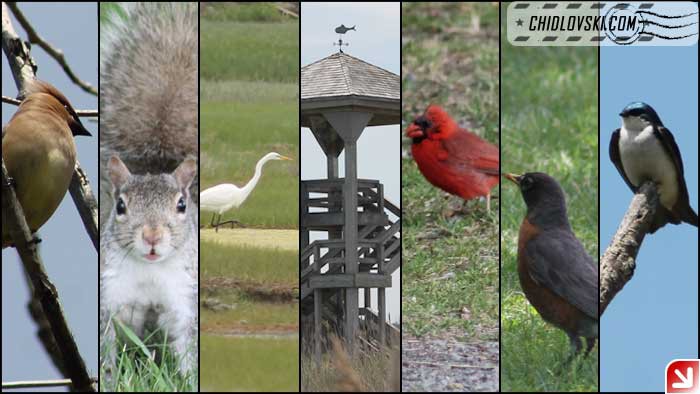 We spent the last couple of weekends at the Belle Isle Marsh Reservation in the Orient Heights area of East Boston.
Belle Isle is the last remaining salt marsh within Boston. It preserves 152 acres (62 ha) of the 241-acre (98 ha) Belle Isle Marsh.
Known by old-timers as Hog's Island or sometimes Breeds Island, today it is a state park where multiple species of birds, saltmarsh plants, fish, and shellfish found home nowadays. There are landscaped pathways, benches, an observation tower, wooden bridges and many other things that allow us comfortably get closer to the nature.
One of the reasons for me to go to Belle Isle was to try to learn and get more experience on doing photography of the birds and wild life.Somehow, it's a new area for me – photographing the birds. I definitely need to know more about the habits and patterns of the birds and to practice with the camera on capturing what I learned about them into still photos.
I've already had a few sessions and some of them can be found at Chidlovski Blog Chidlovski. I had a mini-series on cardinals, robins, egrets, black birds, and various flocks of other birds.
More of these pictures and series are to come to this blog later.
Just a heads up promo for upcoming materials and Super Happy Saturday to all!