A Predator Visited Our Town
Enjoying the early morning on the porch is a part of our daily routines.
The birds are singing their good morning tunes. Somewhere there is a distant sound of a clock alarm. Neighbors are just getting up.
Suddenly, a big shadow projected on the street and materialized into a big bird that flew over our roof and landed on the chimney a few houses away.
– Seagull?
– It ain't a seagull. It's a bird of prey, – said Chickie.
I went inside and brought a camera. Through a viewfinder, I saw a raptor pretty close. The birds around circled a panic word in the air.
– I think it's a hawk.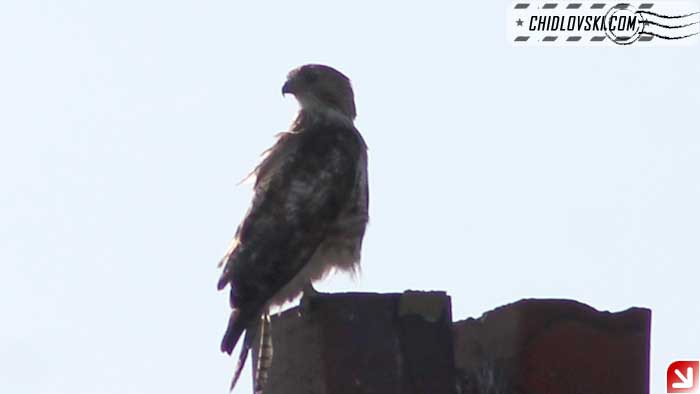 Suddenly, I noticed a little robin 3 feet down from a raptor.
I am not sure if it was a bravery of robin or a laziness of a predator on the chimney.
According to the books, hawks have one of the highest IQ among the birds.
OK. Perhaps, high IQ is not always a buddy of sense of humor.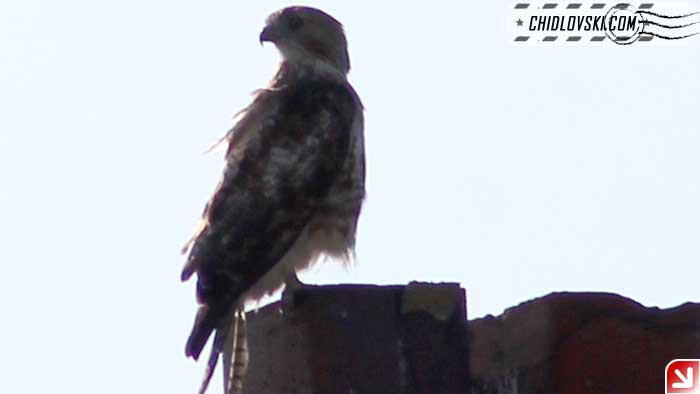 He scouted the neighborhood with a never-miss-anything look around.
Our predator looked around for the last time and left the chimney.
Pretty dramatic, huh?