Alex Killorn: Before and After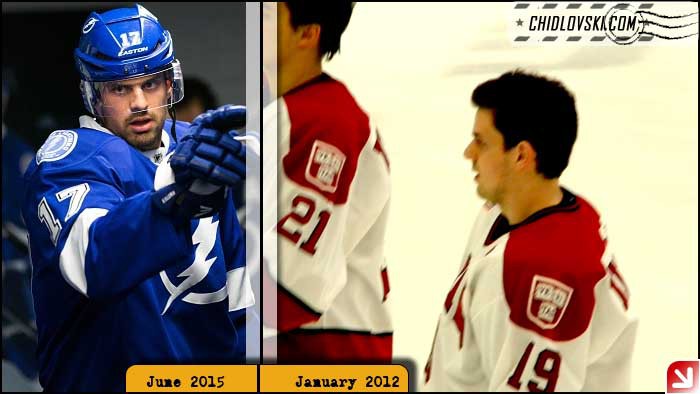 It's always nice to hear how one of the players, that you followed before he gets to play in the NHL, made it to the Stanley Cup finals.
In case of Alex Killorn, it's also very nice to see his development into a clutch player. Ability to score clutch goals is something that comes with experience, training and purely natural talent. I am sure that fellow Bostonians who followed Alex playing for Harvard Crimson are thrilled to see him in the Tampa vs, Chicago 2015 NHL playoff finals.
On the left photo, Alex Killorn (#17) getting ready for the game with the Bolts in June 2015. On the right photo, Alex Killorn (#19) in the starting lineup for the Harvard vs. Yale game in 2012.