Winthrop Beach Restoration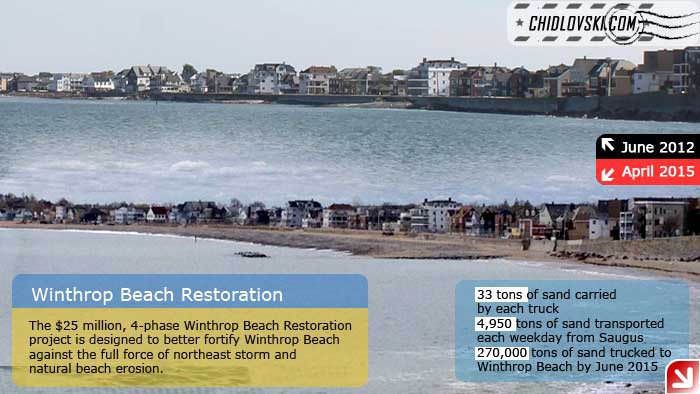 Panoramic photographs of our beach and shore drive were made in June 2012 and in April 2015.
The difference is quite obvious. Actually, the first sign that the project is working was this winter. With all the record-breaking snowfalls and blizzards, we didn't have flooding and water running into the streets in the storms' time.
All last summer and fall we had huge trucks with sand coming to the town from Saugus. Dust and traffic were constant subject of complaining. Well, the project seems to work so far.
The picture above gives a tid bid of info on the project and Before and After view of the area.