No NHL For Russian Players Under 28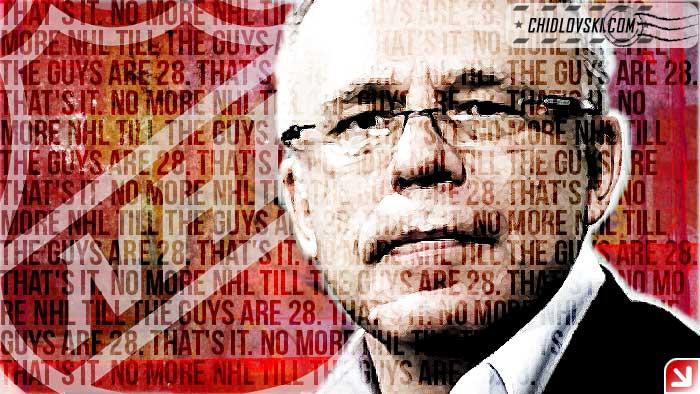 It's not me. It's the new proposal by Slava Fetisov – Russian hockey players shouldn't be allowed to play in the NHL until they turn 28 years old.
Here is a quick translation from the source:
Two times Olympic champion Vyacheslav Fetisov points out that Russian players should not be able to play in North America until they are 28 years old.
"Igor Kupeman is in shock. He called me  and told me that 40 players at once are going to play in North American hockey teams. What do I have to do with this? He said that nobody else to call about this. Panarin is 23 and he gets an opportunity to leave for the NHL. It's because we don't have written rules! I was able to push the rule that the League and teams should go by the labor rules. This law was to restrict to leave the KHL till the player becomes an unrestricted free agent at 28.
I don't understand how most talented players admired by fans can leave the KHL? This rule is not used. In order to make it work, we need to add just one phrase: the club-player relationships should be regulated not only by labor agreement but by other documents. That's it. No more NHL till the guys are 28."