On the Tobin Bridge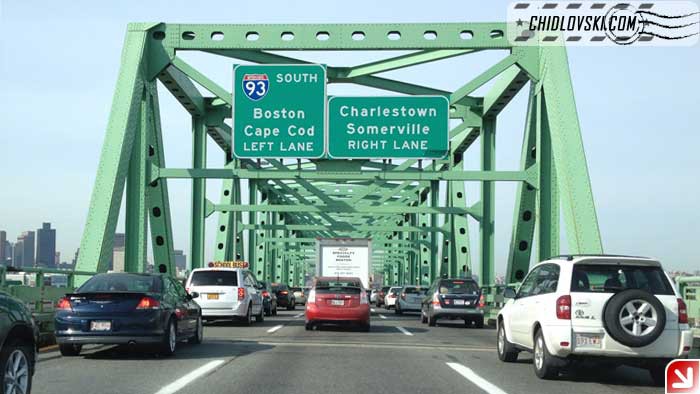 Yesterday, we published a photo of sunset over the Tobin Bridge in Boston.
Today, it's a mini-story of taking the bridge to travel to Boston.
The Tobin Bridge is one of the oldest in the area. Sometimes, it is called the Mystic River Bridge. Connecting Boston and Chelsea over the Mystic River, it is about 2 miles long and 36-foot wide. It is the largest bridge in New England.
The Tobin Bridge was built in 1948-1950. Opened to traffic in February 1950. Nowadays it is a part of the U.S. Route 1. The Tobin Bridge is one of the options for me when I need to get to Boston.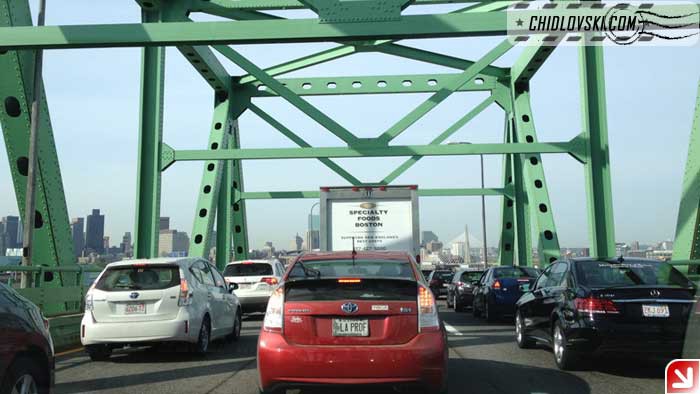 Friday morning. Mid-size traffic on the Tobin Bridge that allows to get from Chelsea to Boston.
Far away one can see a panoramic view of commercial districts of Boston. It's a sunny day and the view is quite impressive.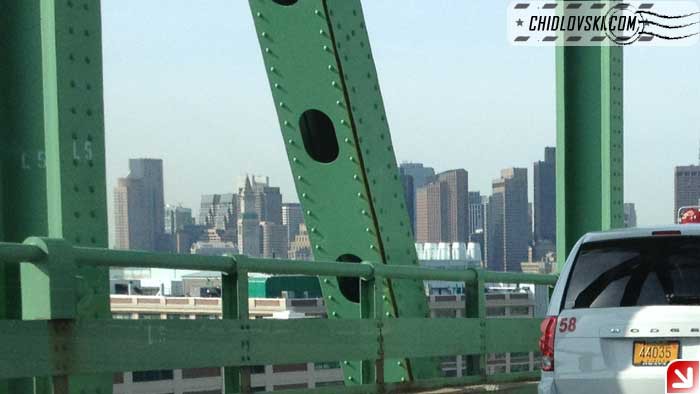 The traffic is not heavy enough to take time to make photos.
The cars are moving. Slow but moving.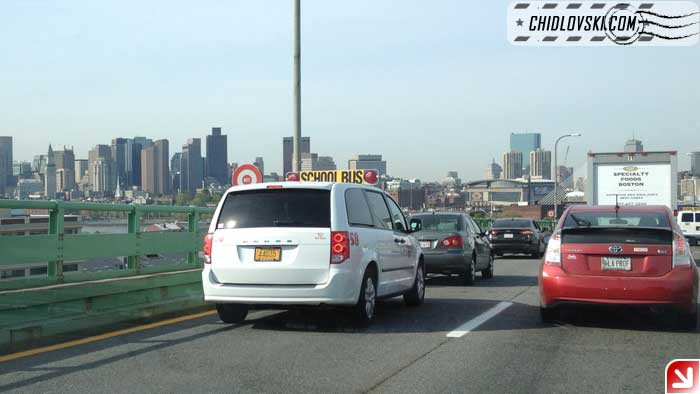 We approaching the end of the Tobin Bridge. Beautiful Zakim Bridge is seen a mile away.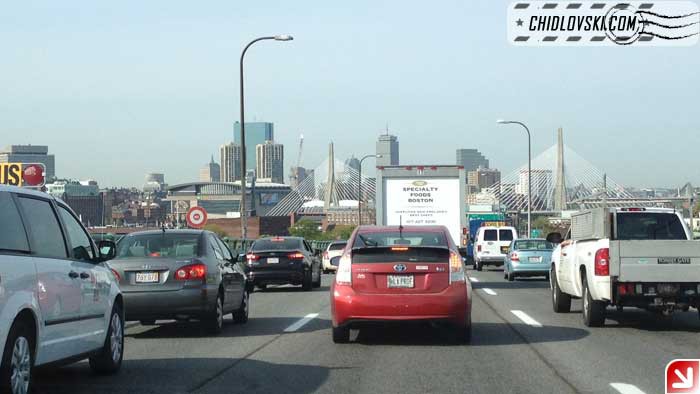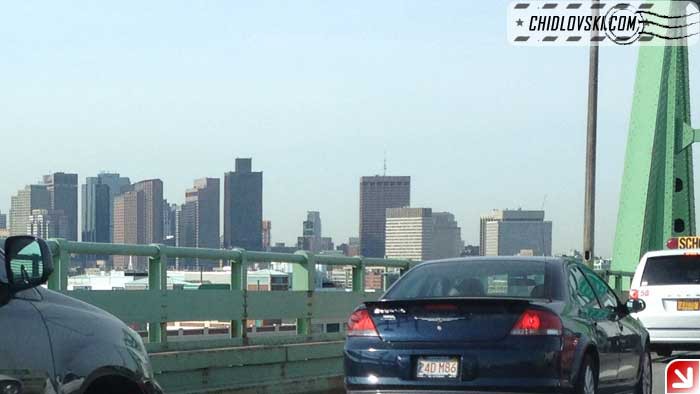 We need to go straight towards 93-South.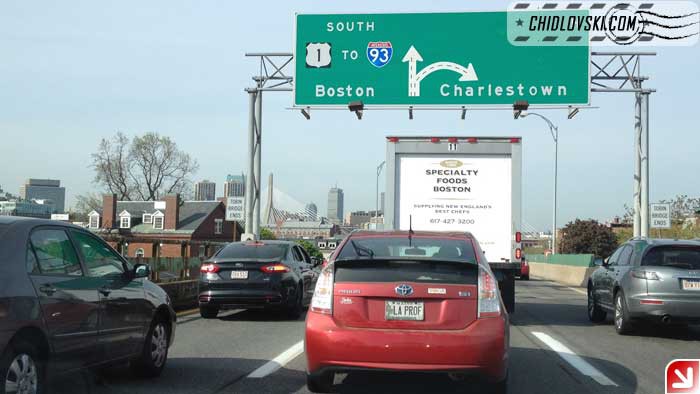 93-South carries us through the tunnel built during the Big Dig era.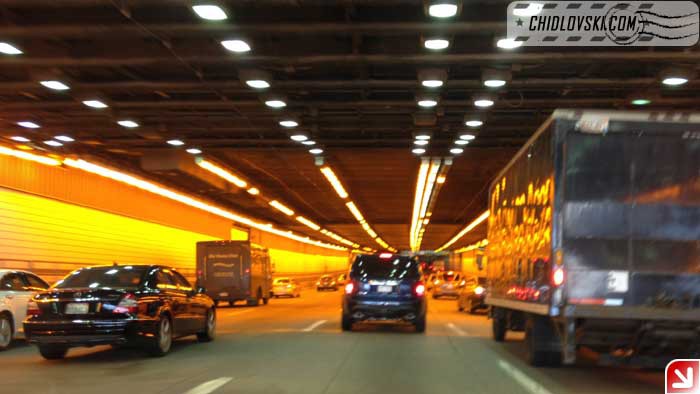 Good morning, America!
In ten minutes, I'll be at work. Hope you all have a super nice Friday and not less nice weekend.