Europe According to Putin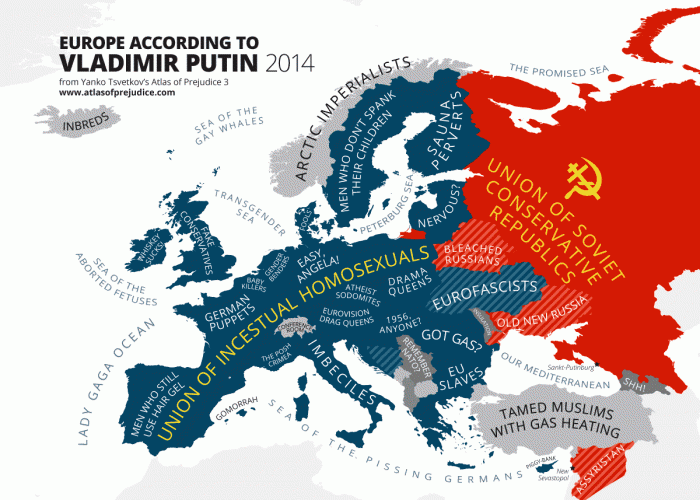 Bulgarian designer Yanko Tsvetkov from London, UK continues to create his hilarious maps of stereotypes.This time, it is a map of Europe according to Russian president Vladimir Putin.
Initially, the author created maps of Europe according to Italy, France, UK , Germany, Bulgaria and USA.  However, the idea was so prolific that it led to numerous spinoffs.
Latest peculiar statements from Moscow Kremlin turned the original Europe according to Russia of 2010 into a new satirical snapshot of stereotypes and prejudices.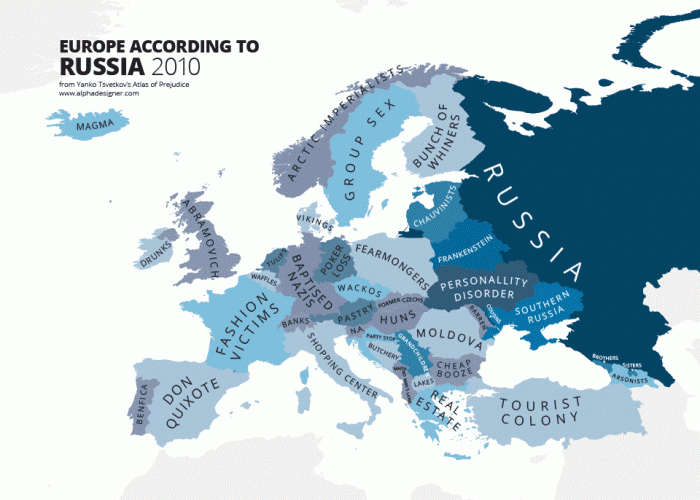 ---
As per our previously published article:
Europe according to USA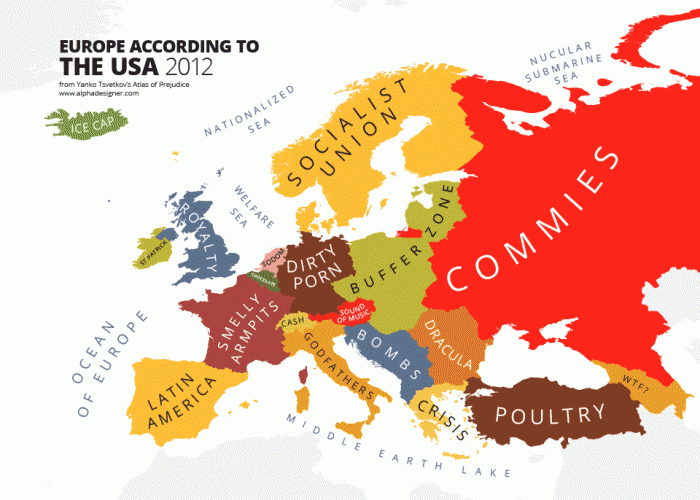 Europe according to France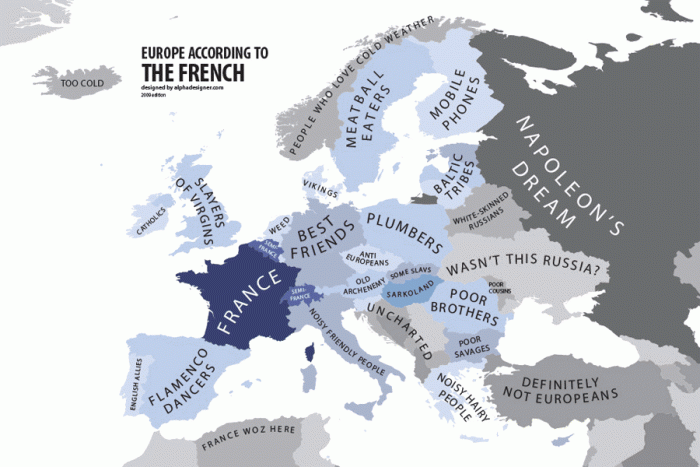 Europe according to Germany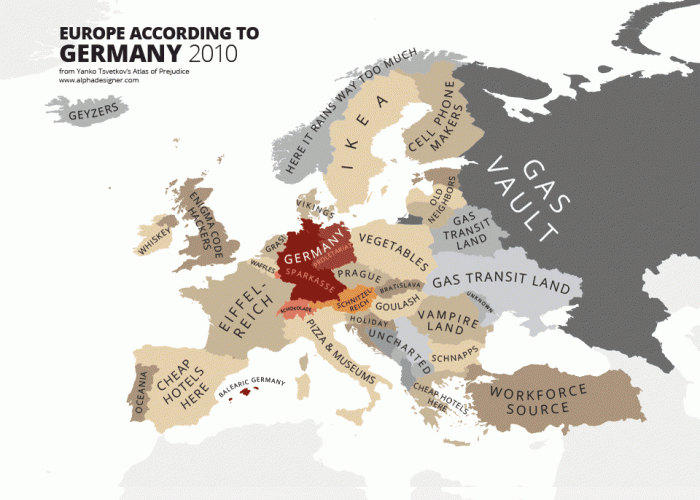 Europe according to Italy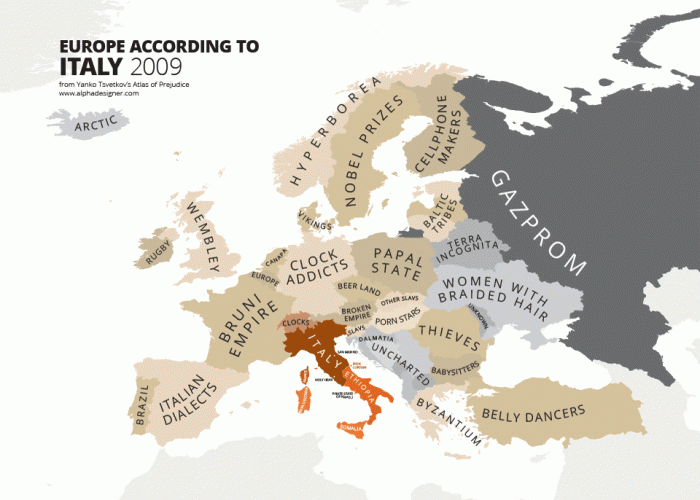 Europe according to Bulgaria
Europe according to Great Britain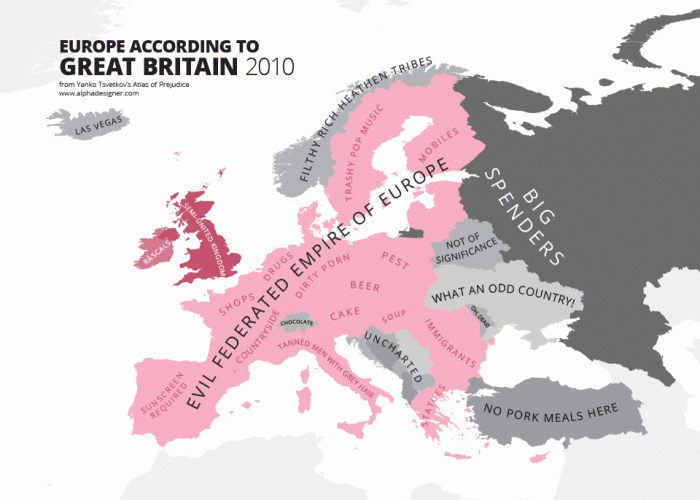 Europe according to Turkey