2014 Design Trends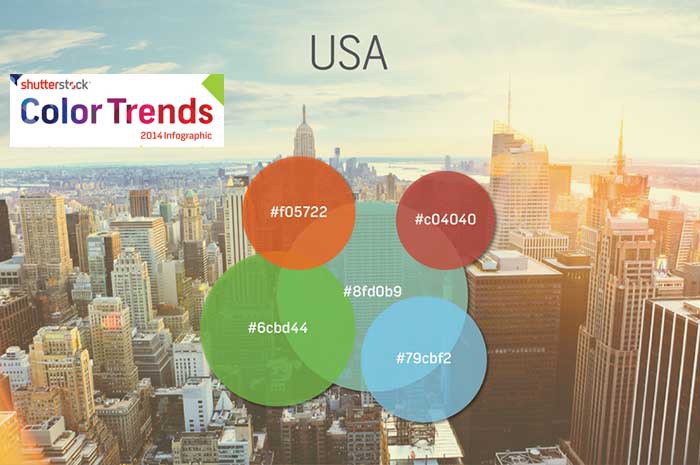 Shutterstock has published its annual infographics review where they analyzed over 30 million images and 350 million all-time downloads for color trends.
For those of us who deal with color selection in web design, it's a great read and food for thoughts. Shutterstock writes:
"We know how important color is to design — that's why we created two innovative color search tools, Palette and Spectrum. Color impacts everything: web and graphic design, fashion fads, even home decor. Some of the trends we saw this year, like a change from natural palettes to gray tones, reflected similar trends seen on Fashion Week runways and in home design. Others were influenced by global events like the World Cup, the continued rise of social media, and Pantone's Color of the Year, Radiant Orchid."
There is an interesting section on colors and themes used by different countries and regions in the world. The cover image displays color preferences for the United States. Below are colors chosen by users in other countries.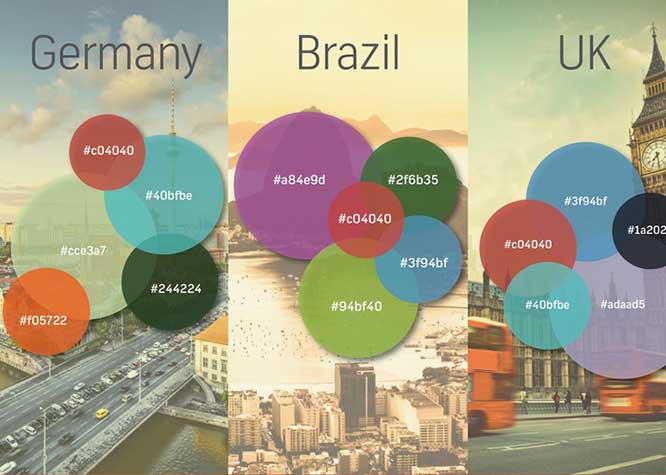 "Trends always vary by region, and we saw differences in the top colors across the globe. In North America, top colors trended toward green and blue hues, and in Africa we saw reds and oranges surface. Green were also popular in parts of Europe, while pink stood out in Russia, China and Argentina."
Russia's turning pink, huh? 🙂
Full infographics download.