Close Call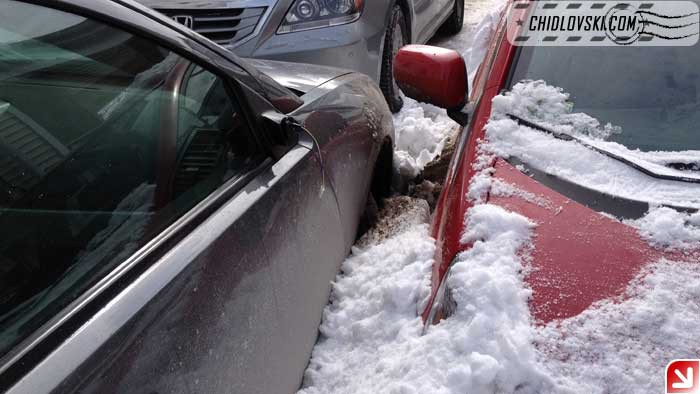 That was a really close call.
With a series of snow storms fallen in Boston and a desperate need to find a place to move the snow somewhere, our driveway suddenly shrunk.
The cars are parked neck-to-neck. Shoulder-to-shoulder.
The neighbor next door tried to move his car on the driveway and started skidding. He ended up almost on top of my car on the right.
That was pretty close. Blimp…