Landing in Boston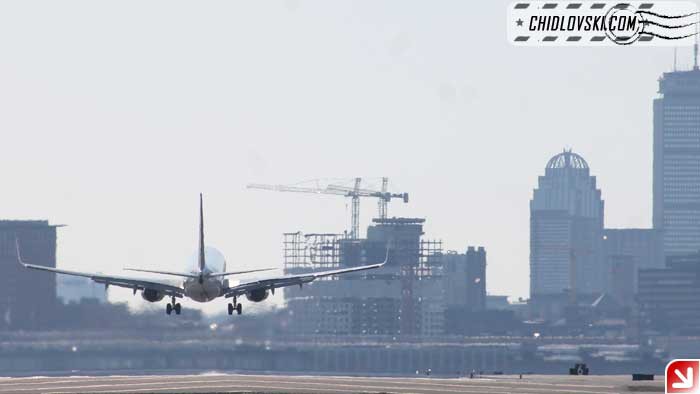 I do like to photograph planes.
I don't know where this plane came from.
I don't know the passengers on its board.
I don't know people waiting for its arrival in the airport.
It's just a moment before the wheels touch the ground…
Welcome to Boston!
On a separate note, it's nice to see the cranes in the background. Cranes are  for construction work. Cranes are a sign for better economy and jobs.